SERVICES
Invite speakers, host multi-track sessions for your next Partner Meet, AGM, or Leadership Conclave.
Host virtual trade shows with complete flexibility on the number and type of booths. We offer a  wide range of features that include customization, sponsor branding and end to end encryption for chats, voice and video calls between exhibitors and visitors, while ensuring a complete hassle free experience for organisers, exhibitors and visitors.
Reach your audience globally and unveil your new product or update in the most dramatic way.
Virtual Employee Engagement
Keep everyone working together and on the same page for a good remote working experience.
Reiterate the vision of your brand and motivate the employees with a one of its kind celebration.
Virtual Press Conferences
Full range of options for inviting, managing and following up with media personnel to help you run an effective press conference at any time, from anywhere.
Virtual Networking Events
A get-together of alumni or a congregation of movers and shakers. Create engaging moments with extensive collaboration tools and provide attendees with a virtual community.
Greater opportunities with lesser protocols online. Create more to the event while highlighting the presence of dignitaries.
Keep the excitement and energy of an awards ceremony alive and continue to recognise the achievements around you.
Everyone runs his/her own race, literally. Create remote, flexible and rewarding races that reiterate your purpose.
Destination wedding, theme wedding or big fat wedding. Whatever is your pick, the possibilities are endless, like love.
Teleport your customers to your facility through an immersive 360° experience and connect them to your sales team.
Virtual Training and Workshops
Connect with your team for online training sessions and conduct workshops with the ease of digital logins.
Live, face-to-face events that also offer virtual components. Experience the best of both the worlds.
Custom URL and landing page for your event. An all in one page with event information, registration and payment gateway integration.
The event is tailor made to your brief, be it a small meetup for 50 people or a large trade show for 50000 people.
Enterprise grade platform hosted on Azure and built with access speed, end to end encryption for chats, voice and video calls between exhibitors and guests, data security and user privacy.
Extensive tools to let the guests interact through text, voice and video.  Add layers of gamification such as audience polls, quizzes & contests.
Built in activity tracker to generate reports at an aggregate and attendee level such as time spent in each zone, resources downloaded, chat logs, etc
Event recordings are hosted on the platform for a maximum of 30 days for guests to access them post the event.
No downloads required. The guests access the event through any modern browser from any popular browser and from any device like PC, laptop, tab or mobile.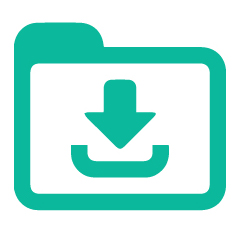 Resource centres at relevant touchpoints to download agenda, speaker profiles, catalogues, brochures, product videos, etc.
Monitor traffic in different zones and send customized push notifications to drive traffic to specific booths or chat rooms anytime during the event.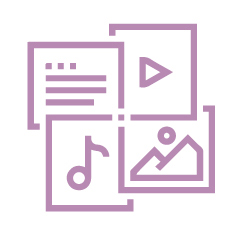 Multimedia Content Creation
Storytelling through static and dynamic visuals in line with your brand requirements, to make the show impactful and memorable.
Integrated emails, SMS reminders, WhatsApp promotions or digital amplifications; marketing your virtual event is on us.
Our expert team will train you to manage your dashboard and assist throughout the event and ensure smooth execution from start to finish.
If the virtual world was a city, our venue would be a landmark. Here is THE DESTINATION to host your next virtual show. It is aesthetic yet functional and defies all geographical and architectural barriers. The different touch points are thoughtfully recreated to offer an experience at par with an on-ground event or exhibition. Welcome to the dynamic and truly international venue.
On entering the venue, the guests get an immersive experience, as they walk through an attractive lobby to access the event arena. The different touch points here can be customized based on the theme of the event. Welcome videos, agenda and more will be available at the click of a button.
A help desk is setup in the lobby to enable a hassle-free experience for guests who log in. Guests visit the desk to seek answers for FAQs or connect with the organizers through a chat or video call to have their queries answered.
An exclusive lounge for participants to interact with each other as a group or in a one to one chat room. They can access a list of visitors available in the venue at that point in time and can choose a connection to interact with or get recommendations based on their interests.  Social Media integration further ensures they never miss a beat.
Exhibitors can choose one of our virtual booths that are unique in design and customizable. They can showcase their products or services and interact with guests in a dedicated private chat room. Guests can easily navigate through the list of exhibitors or hall view. They can also download brochures, business cards, presentations and product videos from each booth.
Give your event the power and flexibility of our platform. Choose a Conference hall and host live, semi-live, hybrid & pre-recorded sessions with any number of audience and panelists. The hall is loaded with features as impactful as in-person events- live polls, Q&A sessions, networking, accessing speakers from remote locations, multiple sessions, thematic visuals and everything that is on your event checklist.
The platform is very versatile and customisable. Be it an exhibit booth or conference hall set design, you can personalize existing 3D models and add branding touchpoints. Venues can also be tailor made to meet your requirements and suit your theme and preferences. Tell us what you have in mind. We will bring it to life.
support@eventvirtually.com